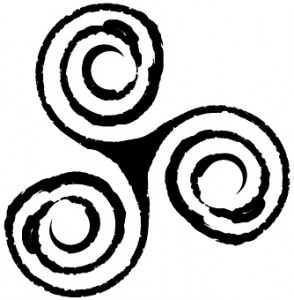 Nae Regrets — Highland bagpipes, rock drum-kit — and NO energy held back!
In 2008 Highland BagpiperDon Scobie founded the Seattle-area Celtic-rock/fusion project — now peppered with bellydancers — Nae Regrets presents wholesome high-energy fun for young and old.  Anyone and everyone is who is so moved by the Nae Regrets' sound & performance style is encouraged to join in — sit back, hold on tight and listen, or get-up and dance!
Don & His Nae Regrets Personnel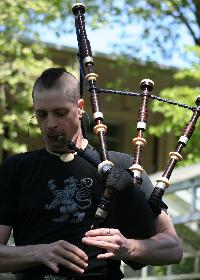 Don AKA BagpiperDon – Lead Highland Bagpiper
Visionary, founder, and front-man of Nae Regrets … and if that wasn't all, he's also the part-time band manager.  Don has nearly twenty years experience playing Highland bagpipes and has establishing himself as a Greater Seattle Area soloist.  He performs and records with Highland bagpipes, Scottish smallpipes and the Irish bodhrán (drum), and has begun teaching himself tin whistle with additional aspirations to learn Irish uilleann pipes once he can afford a set.  Among his varied interests, when possible Don likes to travel and hike, taking his pipes with him often performing along the way.
---
Thomas
Lead Guitar & Vocals
…Coming Soon…
---
Keith
Bass Guitar & Vocals
…Coming Soon…
---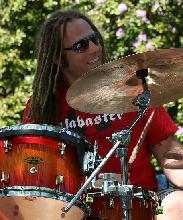 Thane
Drum Kit, Percussion,
& cool hair
---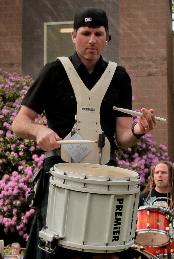 Dwayne
Marching Snare
& Percussion
---
SEEKING – One co-Highland Bagpiper
And you thought it was hard just to find a good mechanic — try finding a person who plays Highland bagpipes in rock fashion!
If you can play and you think you're the gent or lady for the job … CONTACT NAE REGRETS — we'd like to hear about you.
Nae Regrets may SOON ALSO BE SEEKING…
A female vocalist
A keyboard player
Scottish & Irish dancers
A good mechanic
---
The Future of Nae Regrets…
Don is leading Nae Regrets to continue exploring musically, recording, refining the sound, experimenting with adding other heritage drums, and potentially grow to where we present a large stage performance with vast music and impressive Highland/Irish/Bellydancers … and along the way, do a few shows here & there.