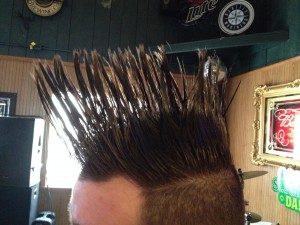 Brian
Bass Guitar & Mohawks
Trained as a classical oboe player, Brian now plays one mean bass guitar for Nae Regrets.
How does one go from oboe to rock bass — I don't know — but MAN how it works!
Until we have a better photo of Brian, please enjoy a picture of his mohawk.