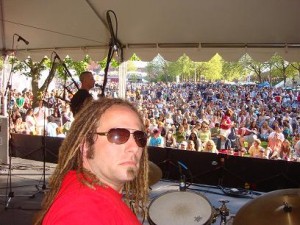 Thane
Drumkit, Percussion,
and really cool hair.
Thane is a multi-talented musician and passionate about percussion.  Skill, creativity, personality, and the model of professionalism.  We haven't been able to get him to wear a kilt yet, however he has stated that he's willing to wear a kilt or a sequin ballgown.
I check every time I'm at a second-hand store — and I have to say, it's difficult to find his size.