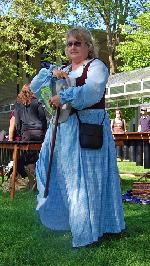 Support from Generous Individuals like Annette
Nae Regrets depends on an under-sung small army of friends & loved-ones who contribute their time and good charactre in support of our music & performing.  We are grateful for all that they do, and your humble front-man BagpiperDon cannot say Thank You enough.
Chief among the wonderful individuals who help to support the band is Annette — if you see her at a Nae Regrets' performance, be sure to give her a smile and say Hi (and buy a CD from her) because as far as Don is concerned she is the poster-child of gosh-darn wonderful.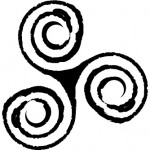 If you are interested in helping support Nae Regrets, please Contact Us.  We can give you our appreciation, CDs and some of whatever-else stuff we might happen to have, we'll try to make you deaf, and you will be able to finally make your mother overwhelmingly proud when you proclaim "I'm with the band!"