Send Us Your Videos/Photos …and Musicians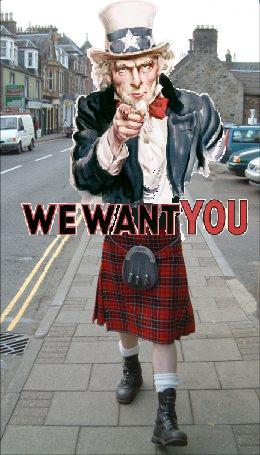 Northwest Folklife 2011 as always was a great event for Nae Regrets — if you were there thank you for coming out and partying with us.  If you got any photos or videos of us, please contact us and let us know where they're posted — we like seeing your pictures too!Many people have asked us when & where is our next big show.  You asked for it –You Got It!  With the invaluable help of my Nae Regrets' musicians I have begun exploring the 'future vision' I've held for my band — that Nae Regrets grows dynamically and do more stage performances.  To do this, we need a few things, and I am turning to the fans of Nae Regrets for support…
If you have photos/videos of Nae Regrets that you would be willing to allow my team to use as part of our promotional materials, please contact us.  Also — Seeking Musicians — talk to your friends, Nae Regrets is looking to add…
Drum Kit – While Nae Regrets has worked with great drummers, we need a skilled player willing to commit 99.98 to 160%.  Hurry now before Neil Peart auditions.
Bass – Nae Regrets would like to find someone who can play electric preferably with the addition of stand-up.
Singer(s) – An alto with strong skills and probably also a male vocalist; must have a willingness to learn weird Celtic songs, have creative abilities and a good commercial appearance.
Fiddle – Not Castro, we'd probably like to go electric.
Keyboard – Which would be… well, a keyboardist.
Guitar – Someone able to play both acoustic & electric.