Are you kidding???
No — contrary to popular belief, there occasionally IS a free lunch 🙂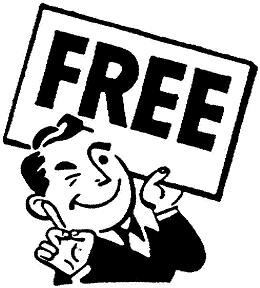 Nae Regrets is a unique sounding band and I want you to hear our work.  NaeRegrets.com now offers "FREE STUFF!!!" starting with two MP3s that you can download FREE from our album "Alive at Northwest Folklife 2009".  Listen to these tracks and PLEASE SHARE THEM WITH YOUR FRIENDS — better still, tell your friends to come here and download the tracks themselves.  In time I hope to add other FREE STUFF!!! — additional MP3s, desktops, screen-savers perhaps, maybe even ring-tones — who knows!
For the FREE STUFF!!! we ask that you go to the contact page and email us requesting to be put on our mailing list.  Also, please send your thoughts on the FREE STUFF!!! you download — if you like what you hear, go to the merchandise page and order a copy of  one of our CDs — heck, order ten copies of each for when you wear them out or your mom steals one.  Yes, it happens.
NOTE — Since launching the new Nae Regrets' WordPress website we have not been able to get the FREE MP3 tracks to download.  We will fix this bug as soon as possible, in the mean time please see the Nae Regrets' fanpage on Facebook where you may currently download the following tracks.
~ BagpiperDon
FREE MP3s
FROM Alive at Northwest Folklife 2009
TRACKS Brown Haired Maiden set and STB Closer set (extended recordings)
POSTED 20May2010