For Those Who Need



Who'da THUNK!
The Nae Regrets Research Department recently reported that early response to NaeRegrets.com was good, but suggested that the site "…needs more cowbell".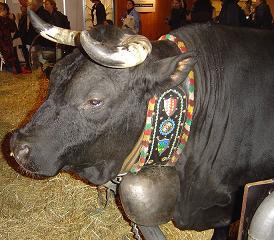 Considering that Nae Regrets only has enough funding to support a Research but not a '& Development' department, I am seeking help from a deranged &/or compulsive NaeRegrets fan who can get their coding skills on to make a web …thing.
This 'thing' would featuring an image of a cowbell that can be clicked on, and when clicked-upon a cowbell-sound can be heard through the website and a counter display will update showing how many times the cowbell has been clicked on by our visitors.
In the mean time, I found this wav-file of a cowbell at SimplyTheBest.net for those of you who 'need more cowbell' to download.  According to the SimplyTheBest.net the sound file is in the public domain, so its actually getting used legitimately here.
Enjoy! ~ BPDon
This page dedicated to Stoater Dave  who happens to be the very individual who suggested that the site "…needs more cowbell".